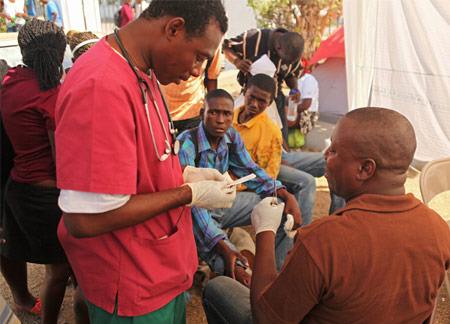 Living Word Ministries to Haitians has opportunities for short-term mission teams. The most needful are construction and medical/dental teams. Although there is a clinic in Mayette, the hub of the mission, there are many outlying mountain villages with no medical availability in their area. Teams are limited to 12 people because of housing.
We encourage teams to have fundraisers to fund the projects they will be doing. Construction work includes building houses for village people, especially for widows and orphans & their caretakers. There are villages that need church houses. The mission compound has building projects upcoming as well.
Teams usually stay for 7-10 days, including travel days. The cost of the trip is the airfare plus $250 per person for room and board, which includes food, water, and fuel to get to the work site.
Please contact us if you are interested in joining a team or planning a team.