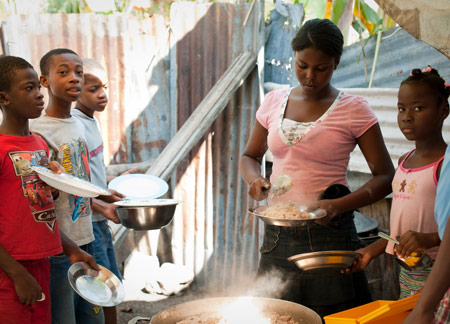 There are many children in Haiti who have lost one parent or both parents. Often fathers abandon their families leaving the mother with the total care of the children. She has no job or income. Living Word Ministries places the orphans with extended family members, such as an aunt or grandmother. Our experience proves that this approach is much more effective than building an "orphanage institution." We help them go to school by providing school tuition, uniform, books, notebooks, pens, and so on. We also help them with tennis shoes, clothes, and some money for food. We found that the foster relatives are more than willing to help the orphans when they receive much-needed help.
Consider helping an orphan if you haven't done so already! You will be involved in the life of the child through letter exchange and small Christmas or birthday gift that you may send them. The regular monthly support is only $30.00. Please, contact us and we can help you get started in the process of sponsoring an orphan.
Click Here to Donate.